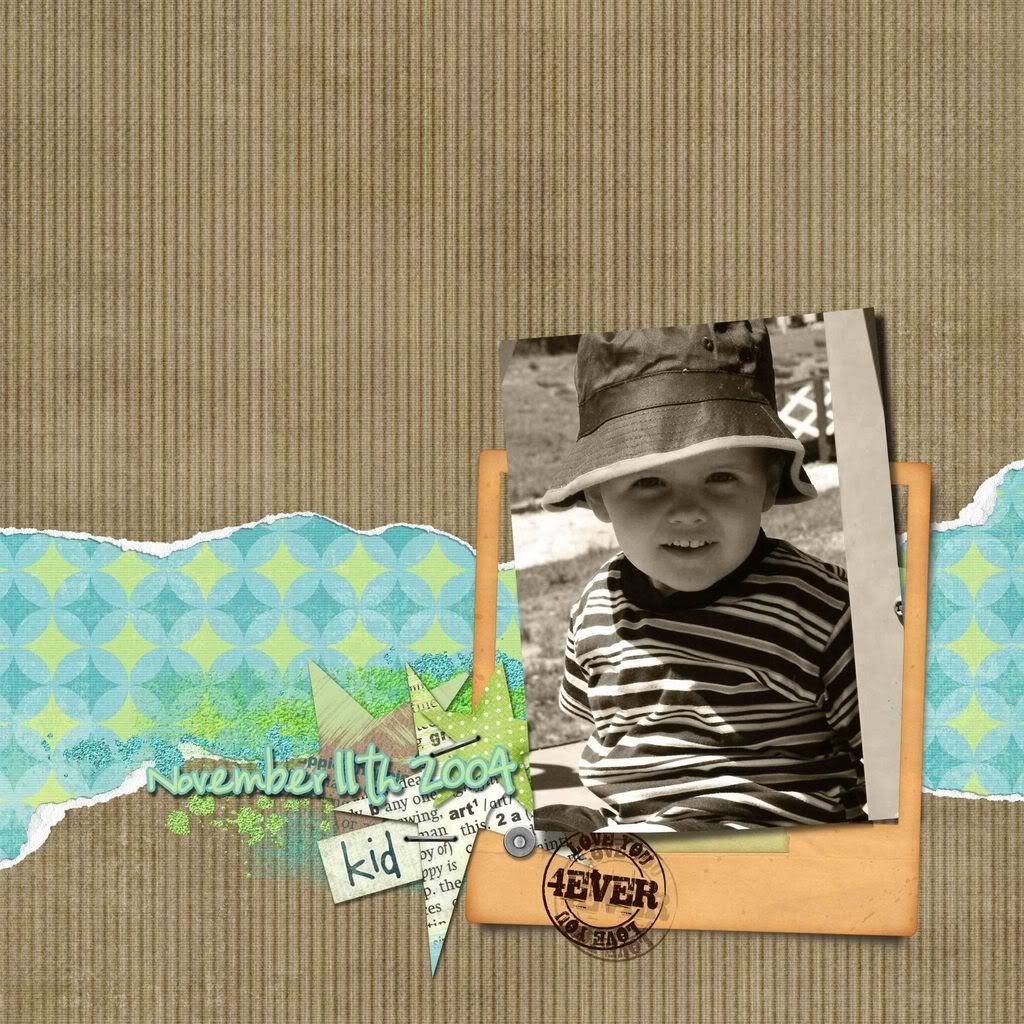 New Pages this week while I have been quiet on CK. I'm over it all now too by the way! Just feeling very fragile at the time and let stupid things get to me.
My pages have been bright and cheery to try and be happy & positive! YAY!! But I still love grungy and dark pages hehe.


I spent HEAPS of moulah at Peppermint Creative but it's all worth it. I am just addicted to Miss Mint products and barely use anything else.